HiSHA (Hyderabad Information & Software Houses Association) is a regional community of Intrapreneurs & entrepreneurs in Sindh, who are committed to establishing networks and generating new Businesses & Job Opportunities based on new Trends & Exponential Technologies!
Knowledge Sharing
SKILL STANDARD & WORKFORCE
Given the diversity in the maturity level amongst the member economies, HISHA promotes a common set of Skill Standard and sponsored training programs.
Collaboration
PUBLIC-PRIVATE COLLABORATIONS
HISHA collaborate with the government and industry to effectively share best public policies and practices through hosting of Ministerial Dialogues & SME Forums.
Growth
FINDING NEW REGIONAL PARTNERS
HISHA motive is producing businesses' offspring by regularly organizing trade missions, forums and exhibitions that provide member companies the opportunities to showcase and meet potential partners.
Madam JehanAra, president P@SHA on Jan 23, 2017 in 4th Industrial Revolution Seminar at HiAST, Hyderabad via Skype
"As I am speaking more than 25 companies in Hyderabad at one place, many more companies, who are not part of this event may have potential to connection national & global market, P@SHA is here to support you"!
Zia Khan sb., Founder OperationBadar & Deep Learning Institute on March 04, 2017 at Verge Systems, Hyderabad
"Any nation has positive feelings for their generations, can't stop revolution and I am very much inspired to see the passion of Hyderabad Nation"!
HiSHA Board is consists of the combination of Industry & Academia to address & cover the local, regional, national & international areas of improvement for the development of youth & business in the region.
ACHIEVEMENTS & MEMBERS SUPPORT
By grace of ALLAH, HiSHA has connected with different level communities & organizations in shape of HiSHA (Local), P@SHA (National) & Singularity U (Global).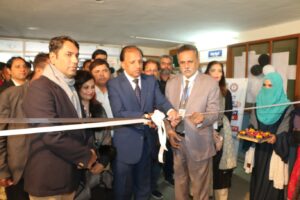 Sindh University's Vice Chancellor Prof (Meritorious) Dr. Muhammad Siddique Kalhoro,...
Read More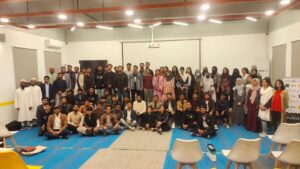 Amazing Google's DevFest Event in collaboration with HiSHA at the National...
Read More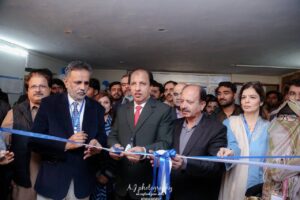 SU hosts an exhibition of various research-based 186 projects of...
Read More
The MoU Signing Ceremony of NIC-Hyderabad between Ignite and University...
Read More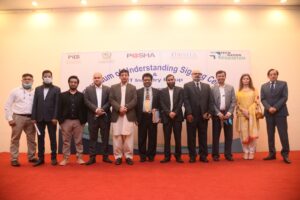 Syed Amin UI Haque , Federal Minister (IT & Telecommunication)...
Read More